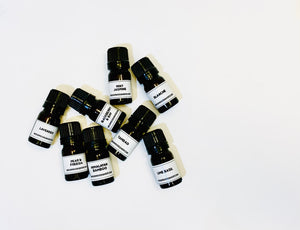 About Scent..
We have lots of scent for items which are diffuser, candle, incense, or perfume. However, Some of our scent has weird name so sometimes our customers was confused which scent is woody, sweet, or fresh scent. Also, sometimes our customer forgot their favorite scent name when they buy refill, or another items. That is why we introduce few type of our scent with number for your understanding. It will help you more when you figure out right scent  which scent is the best for you.
Bal D' Afrique(No.10): Bergamot, Amber, Woody, little vanilla.
Tulipe(No.18): Real tulip smell, Citrus.
Blanche(No.14): Powdery, laundry smell.
Mojave Ghost Flower(No.16): Saddle, Sweet, little musk, Violet flower.
Santal(No.07): Sandalwood, Papyrus, Wood.
Musky Musky(No.08): Ambroxan, Musk, Wood Ambery.
Cypress Tree(No.09): Hinoki Wood, Dry Wood type.
Mint Jasmine(No.01): Fresh, Sweet, Citrus, Chamomile.
Lime Basil(No.03): Citrus, Lemony, Very Fresh.
Pear & Freesia(No.06): Sweat Pear, White Freesia, Floral.
Blackberry & Bay(No.05): Sweet, Grapefruit, Bay Leaf, Vetiver.
Nectarine Blossom(No.04): Floral, Sweet, Honey.
Wood Sage & Sea Salt(No.02): Woody with Earthy, Perfume style.
Himalayan Bamboo(No.12): Natural, Real Cucumber, Fresh, Wakeup smell.
Garden Mint(No.11): Grass with mint, Very Minty, Natural smell.
---